Important information for our customers: Situation in Eastern Europe
Updated: 01.09.2023

As your business partner, we would like to inform you regularly about our risk assessments and actions of the current situation.
The aim of our measures is to ensure the continuity of the client projects entrusted to us at our EmSo locations.
The following report is divided into three sections:
Section 1: Summary of the most important risks and actions
Section 2: Background to our assessments and actions
Section 3: Our actions
For quicker understanding, we mark the results of our assessment in the traffic light system:
Critical situation
Situation under observation
Non-critical situation
We are sorry for these developments that the people of Ukraine are currently facing and hope that it ends soon.
Continuity
Continuity is ensured for all projects.
Neither the fighting nor the sanctions or counter-sanctions affect progress.
Suppliers from Russia and Belarus
Currently, we do not have any business contacts with suppliers from Russia or Belarus.
This cooperation was terminated in the middle of the first Corona year.
Availability of EmSo staff
All our EmSo colleagues are available and working as usual.
Availability of the data connection
Our connection via the WWW works reliably and trouble-free.
Any manipulation of protocols can be easily identified and countered by our administrators.
Availability of the remote platform
Our remote platform works on the principle of desktop sharing.
There is no file transfer across national borders and thus no violation of export restrictions.
Availability of our locations in Russia and Belarus
Our EmSo locations are operational without restrictions.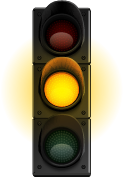 Impact of the sanctions
Although the impact of the sanctions is not significant for our continuity, we are carefully monitoring the further progress.
As a preventive measure, we are taking precautions to ensure that an outage of our EmSo colleagues does not affect our client projects (see below).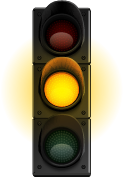 Impact of the counter-sanctions
Although the impact of the counter-sanctions is not significant for our continuity, we are carefully monitoring the further progress.
Continuity
Due to Corona, our employees in Russia and Belarus have been working on our internal projects and on customer projects with our employees in Germany for two years without any restrictions. Our employees are connected to our remote platform via VPN. Via the remote platform, they use our hardware and software tools for development. Although our locations are also without restrictions, further measures are not necessary for the progress of our projects.
In the medium term, we are planning further locations with local staff outside Russia and Belarus. In addition, we are negotiating with engineering companies in the automotive industry in China, Poland and France for cooperation in order to ensure continuity in the short term in the event of a possible escalation.
Availability of EmSo staff
Most of our staff at EmSo have been personally affected by the terrible situation in Ukraine. Many have friends or relatives on the ground. None of our colleagues support the war in Ukraine.
They are loyal to our companies and are willing to work at other locations outside Russia and Belarus.
For this reason, we have established a new location in Georgia and Poland (details in section 3).
Two of our leading employees to emigrated to Germany and like to stay here permanently. We supported them with all our possibilities and we are very happy to welcome them as an important part of Schleissheimer in Germany.
Availability of the data connection
An internet shutdown has been discussed both in the context of the sanctions and by Russia. Even if it were technically possible, it is considered disadvantageous in the West to exclude the Russian population from information and communication. Therefore, this idea was not included in the sanctions list. In Russia, the idea of the Russia Net was born in 2018 and a corresponding law was passed, which provided for an initial shutdown in 2019. The background is the maintenance of the Russian network and the reduction of connection points to the WWW in order to be able to control data traffic.
However, our permanent line monitoring - active since 2017 - has never registered an interruption of our connection since then. We therefore assume that this plan has not been implemented so far.
Nevertheless, we are currently examining alternatives.

Russia's disconnection from the WWW
Kiev demands Russia's ejection from the Internet
Starlink
Payment traffic
The exclusion of Russia and Belarus from the SWIFT payment system partially affects us. Our Russian-based commercial bank is affected. However, as only certain banks are deliberately sanctioned, we have opened another business account with Gazprombank.
It would also have no further impact in the medium term, as we maintain sufficient liquidity for 12 months at all locations.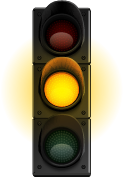 Foundation of further locations in Poland and Georgia
In Georgia, the foundation process and infrastructure building has already been started. The opening of Embedded Solutions GEO LLC finally took place on 29.03.2022 in the city of Tbilisi.
In Poland, the planned joint venture with our partner Peter Jehle, who already has a location in Poland, has been established. The founding of SrcCode was realised on 28.07.2022 in the city of Lodz.
Both locations can also be used as replacement locations by our Russian employees if necessary.
We are currently examining further locations in BestCost regions.
Cooperation partner in Poland
We have been successfully cooperating with our partner Peter Jehle since 2016. Some of our customer projects have already been placed here.
This location can also be used at short notice as a replacement location for our Russian colleagues.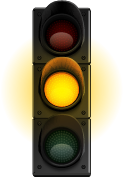 Cooperation partner in China
We are currently negotiating a new cooperation project with an engineering service provider known in the automotive industry with more than 500 employees. The aim of this measure is to build up our own pool of employees, whom we will train for our needs and then deploy.
To what extent we will use them in customer projects or in our own projects has not yet been decided. In any case, no change will take place without the information and consent of our clients.
In the long term, this measure could also serve to establish our own location in China.
Role transfer from BestCost to HighCost
As an emergency measure, we are prepared to replace all Russian employees in customer projects with German colleagues at short notice. In any case, they have the necessary know-how and experience. However, this measure can only be planned in detail when this case occurs. Therefore, we have concentrated on being able to provide the necessary data at short notice.
Since this emergency measure has a considerable impact on our internal projects, it is only to be understood as a short-term measure for a maximum of four weeks until our medium-term measures can be deployed.