The prinziple
Nearshoring refers to a form of outsourcing, i.e. the outsourcing of employees to other countries. Nearshore outsourcing usually refers to the relocation from Western European to Eastern European countries.
Nearshoring offers companies (and their customers) a number of advantages today. Among them:
o Cost reduction
o Physical proximity
o Cultural proximity
o Resource availibility
Since 2013, together with our sister company Embedded Solutions (EmSo for short), we have been a steadily growing team with more than 100 employees today, implementing complex hardware and software solutions for customers worldwide.
4 locations [Tula (RU), Barnaul (RU), Minsk (BLR) and Tbilisi (GEO)] have already been established in the East and more are planned.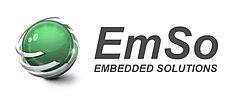 Embedded Solutions is a development company for hardware and software development, software testing and tooling in the automotive and industrial sector. Among other things, EmSo was and is part of the development of our tool CanEasy and of HMIs for customers such as Audi, Daimler, Müller Umwelttechnik and Zwiehoff.
---
The platform to cross borders
The collaboration between the two companies is made possible by the collaboratively developed Remote Workstation (RWS) platform. Based on the principle of desk sharing, data and hardware at the headquarters in Wöllstadt (DE) can be accessed and shared by colleagues anywhere in the world. This also includes the software of various customer projects, which can be developed and tested on real hardware.
The main benefits are:
o High security due to omission of file transfer
o No logistical effort for transport abroad
o Better hardware availability, stability and flexibility
o High automation potential
o Location-independent working
o Parallel use of workplaces
o Workplaces professionally equipped with measurement technology and tools
Remote Workstation Plattform: Internationale Teamarbeit leicht gemacht