More than 25 years of experience in digital transformation
Schleissheimer GmbH develops software and hardware for microcontroller real-time systems. We are first and foremost dedicated to one task: helping companies cope with digital transformation. This is what we have been doing in the automotive industry since day one. We would be very happy to put this experience into action for you.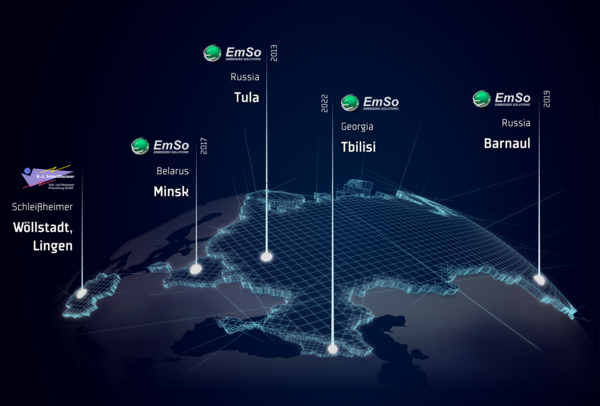 Where we come from
In 1994, we were just four people fulfilling development contracts for the automotive industry. Today, togehter with our sister company Embedded Solutions we are a team of more than 100 employees at the locations Wöllstadt (Germany), Lingen (Germany), Tula (Russia), Barnaul (Russia), Minsk (Belarus) and Batumi (Georgia) creating complex software and hardware solutions for customers around the globe.
Who we are
For our customers we are technology partner, supplier, developer, consultant and visionary. For our employees we are trainer, mentor, friend and sparring partner. Quality is our most valuable asset – in everything we do. This makes us a strategic supplier for the automotive industry.
What we do
As an embedded systems specialist, we help our customers master digitization in their industry. To achieve this, we develop electronic solutions for all machines that move – from cleaning vehicles to sports cars: including planning, implementation and quality management.